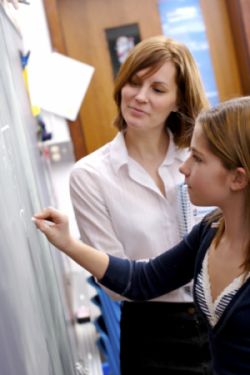 Teacher Grant Program
Langley Federal Credit Union has established a grant program to assist educators teaching elementary, middle, and high school students. Up to 30 teachers are selected to receive a $500 grant to help support current or new classroom projects.
Eligibility
Applicants to the Langley FCU Teacher Grant Program must:
Be an elementary, middle, or high school teacher during the 2020-2021 academic year.

Teach within the Hampton Roads, Virginia, service area.
Langley staff and immediate family of Langley staff are not eligible to apply.
If selected to receive a grant, the teacher's employment and grant project must be verified by the principal, superintendent or other school official.
Deadline
The application deadline is October 30, 2020.