Grants & Scholarships
---
Teacher Grants
Langley has established a grant program to assist educators teaching elementary, middle, and high school students. Up to 30 teachers will be selected to receive a $500 grant to help support current or new classroom projects.* Educators must teach within the Hampton Roads, Virginia area. The grant monies can be used to support either a new or existing lesson plan for the 2020-2021 academic year.
*This year's application is now closed, and submissions are now under review. Winners will be announced in early December.
*For this year, Langley is extending the requests to include much-needed classroom supplies for virtual teaching, like document readers, software licenses, manipulatives, and more.
---
Jean M. Yokum College Scholarship
The Jean M. Yokum College Scholarships are awarded to successful applicants who are members of Langley's Constellation Club. The club is designed for children through the age of 18 and provides a tool for parents to teach their children the importance of financial responsibility. Each year in May, four deserving college-bound members are awarded a $5,000 scholarship. Scholarships are reviewed by the Peninsula Community Foundation and awarded based on need, academic performance, community involvement and a personal essay.
The application period for the 2020 Jean M. Yokum College Scholarship is closed. The next application period will begin February 2021. Congratulations to our 2020 Scholarship Recipients! For more information on our scholars, please visit the press release.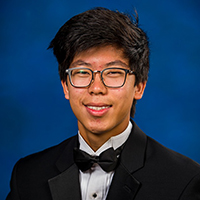 Nathan Geng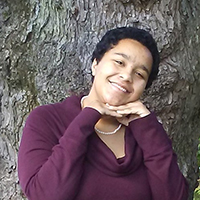 Mykela Scott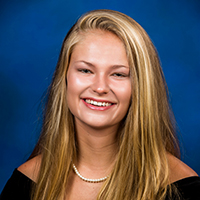 Sarah Cunningham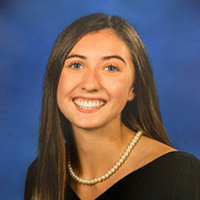 Skylar Haskiell
---
Christopher Newport University Luter School of Business Scholarship
Each year, Langley awards $5,000 to four rising Juniors enrolled in the CNU Luter School of Business. The scholarship is renewed annually for that student. For details or to apply, please contact CNU.
---
Hampton University Scholarships
In 2018, Langley Federal Credit Union began a new partnership with Hampton University to offer scholarships to students enrolled in the Hampton University School of Business. Starting in the fall of 2018, Langley now awards four $2,500 scholarships, one to a student in each year. Scholarships will be renewed annually. For details or to apply, please contact William R. Smith, Scholarship/Grants Coordinator at 757-727-5635 or visit http://www.hamptonu.edu/studentservices/financialaid/contact/.
---
Old Dominion University Legacy Scholarships
Langley supports the Old Dominion University Alumni Association by contributing 10 $2,500 Legacy scholarships to assist children of an ODU alumnus/ae. Recipients must be full-time undergraduate students in good academic standing. For details or to apply, please contact ODU's Office of Financial Aid.